What are Specializations?
MDE Specializations are 24+ credit opportunities for students to combine their engineering coursework with other fields of study that are of interest to them and provide them with skills that are highly specialized and of interest in a particular field.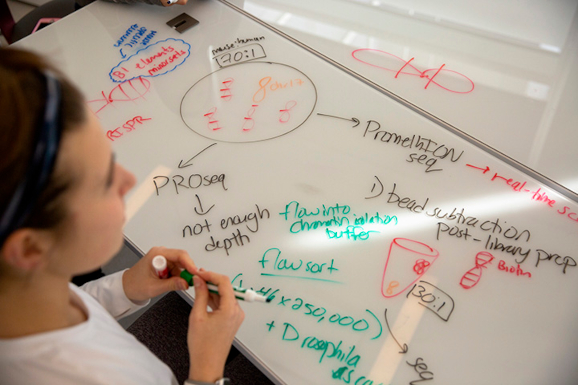 Individualized Specialization
Students choosing the Individualized Specialization will work with their Academic Advisor to select 24+ credits of coursework that integrate a coherent theme and represent a student's unique interests. The individualized specialization requires dedication and forethought, and can be focused in engineering or in a related field of student interest. Click here to view the required courses for this specialization.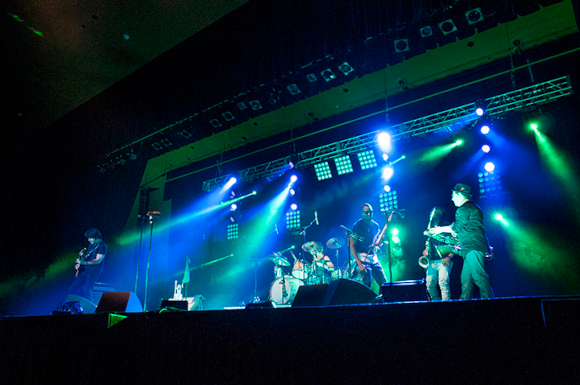 Entertainment Engineering
Students choosing the Entertainment Engineering specialization will take coursework in the School of Fine Arts focused on stagecraft and technical theater. Students with this specialization will be well positioned to work in the theater and entertainment industries with a strong engineering background that intersects with the performing arts. Click here to view the required courses for this specialization.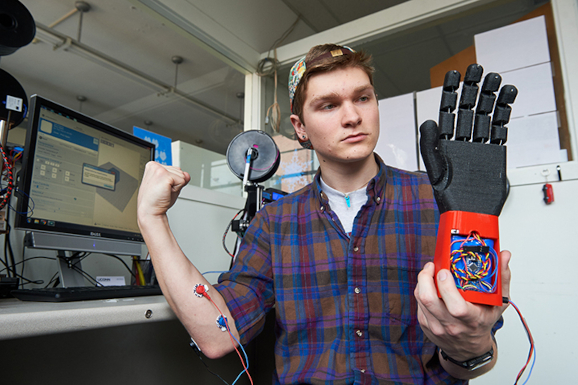 Industrial Design
This specialization provides students with the necessary skills to solve complex engineering problems as they relate to the creation of products, services, or systems in the larger context of human experience.
Our curriculum encourages creative thinking within the core skillsets of a well-rounded engineering education. Students are trained to analyze complex problems, identify design opportunities, gather and evaluate user input, and apply best practices to arrive at well-engineered design solutions that fully meet the needs of end users. Through their coursework, students learn and refine essential industrial design skills, such as communicating effectively with internal and external teams, conducting preliminary design reviews, creating initial prototypes, drawing concepts, illustrating final renderings, building three-dimensional computer models, and crafting study models. These building blocks will allow them to arrive at final prototypes that will be tested and allow professors to offer valuable feedback that furthers their understanding and skill.
Industrial Design students complete their program as engineers with a deep understanding of industrial design processes and their social and ethical impact. They will be trained to be resourceful in their choice of project materials, create environmentally responsible solutions, and produce aesthetically appealing results that will fully prepare them to meet the needs of future clients in the context of real-world challenges. 
Click here to view the required courses for this specialization.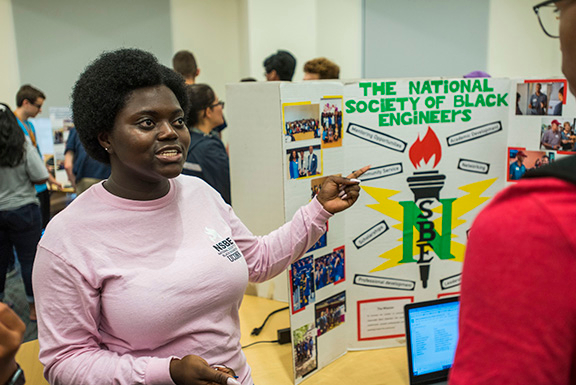 Human Rights and Sustainability
This specialization provides students with the academic foundation and core skills set to understand, assess, and manage engineering's social and environmental impact. It also provides engineering students with an interdisciplinary perspective critical to addressing society's most pressing challenges, such as climate change and inequality. Our students have access to courses university-wide in UConn's globally recognized Human Rights Institute. Engineering students are embedded in courses with others from multiple subfields within engineering and with students from the humanities, social sciences and arts. Together, they focus on a range of industries and functions -- from product design and life-cycle analysis to supply chain management to innovation in sectors such as renewable energy. Students gain concrete skills and professional exposure to best practices in engineering for human rights and are equipped to play key roles in improving the integrity of infrastructure and public services as well as private industry's core functions. They are also well-positioned to work as key partners with nonprofit organizations and innovative business partners to push the frontiers of social and environmental sustainability in healthcare, natural resource management, and public access to key services such as transportation and digital security.